Innamorati tickets + tour dates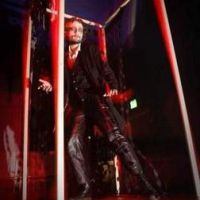 Find Innamorati tour dates and buy tickets, plus listen to mixes and view videos!
Where is Innamorati playing?
Innamorati Biography
Innamorati: Italian term (no longer in common usage) to refer to the state of being 'in love'. It speaks of love not necessarily in the romantic sense, but in a more universal and profound way - the feeling of viewing a sunset from a lonely hill while the cold white snow glistens in the valleys below, the sight of stags fighting amongst the craggy mountain rocks, the feeling of satisfaction you experience when you see a really, really annoying person tripping upon the banana skin of their failed lives.
Do you promote/manage Innamorati? Login to our free Promotion Centre to update these details.
Artist biography and images supplied by our good friends at last.fm. Check out the Innamorati page on last.fm here.
Mixes powered by the awesome Soundcloud
All event data and news is © Skiddle Ltd