Breakage tickets, events and tour dates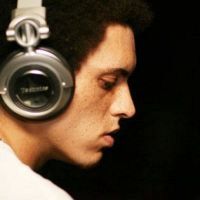 Find out where Breakage is playing next, plus listen to mixes and view videos!
Breakage Biography
Official website: http://www.myspace.com/breakagedsb
Breakage (b. James Boyle), is a London, UK drum and bass / jungle / dubstep producer / DJ, of the Inperspective Records camp. He has numerous releases on Reinforced, Inperspective & Bassbin (labels recognized as dedicated to the future sound of 'drum and bass'). James signed to Reinforced when seventeen & began climbing the producer's ladder, by receiving considerable recognition (from the UK dnb scene), with an (un) authorized remix of Doc Scott's "Here Come the Drums". However, label-heads can rest assured, there's more than enough product to go round.
Do you promote/manage Breakage? Login to our free Promotion Centre to update these details.
Breakage News
Breakage has been mentioned in our news coverage:
Breakage mixes
Breakage - The Promise: 23rd Oct 2012
Breakage Image Gallery
Breakage Videos
Artist biography and images supplied by our good friends at last.fm. Check out the Breakage page on last.fm here.
Mixes powered by the awesome Soundcloud
All event data and news is © Skiddle Ltd