Amerie tickets + tour dates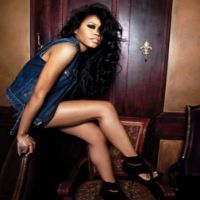 Find Amerie tour dates and buy tickets, plus listen to mixes and view videos!
Where is Amerie playing?
Amerie Biography
Official website: www.amerie.net
Amerie Rogers, known professionally as Amerie, is an African-Korean American international R&B star. Amerie has released four albums. Her 2002 debut album \"All I Have\" was highly acclaimed by critics as was her 2nd album \"Touch\". In 2005, Amerie burst back onto the music scene with her fourth single \"1 Thing\", which was used as the theme song for the Will Smith movie \"Hitch\". \"1 Thing\" went to the top of the charts in various international markets, including the US, UK and most others around the world.
Do you promote/manage Amerie? Login to our free Promotion Centre to update these details.
Amerie News
Amerie has been mentioned in our news coverage:

read more »

read more »

14th Mar 2010 8:02pm

The UK's best techno (and more) club: Mika Vainino, Donato Dozzy, Terrence Parker, DJ Guy
Artist biography and images supplied by our good friends at last.fm. Check out the Amerie page on last.fm here.
Mixes powered by the awesome Soundcloud
All event data and news is © Skiddle Ltd